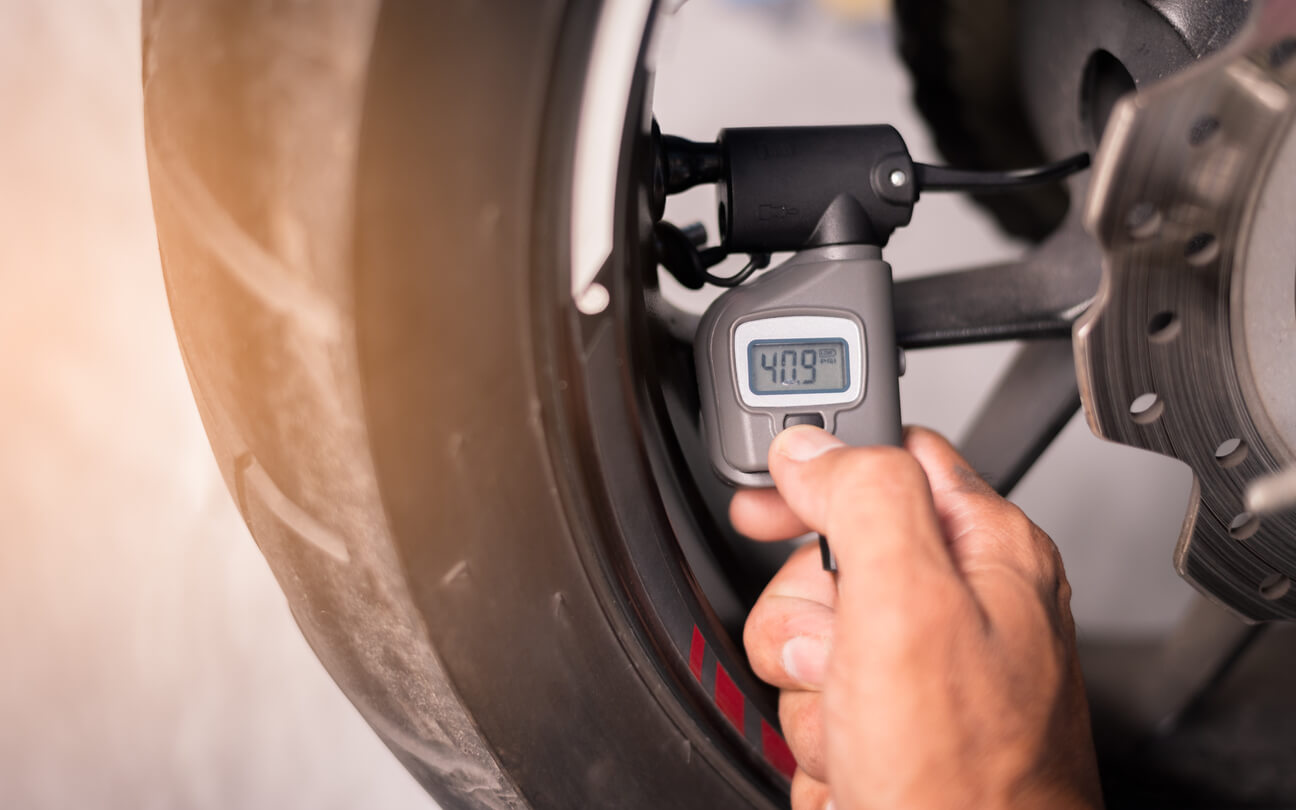 Motorcycle Safety Checks
02-Feb-2021
---
Throughout these periods of lockdown, many of us are not riding as much as we would like to and our motorcycles may have been tucked up in the garage for an extended period of time. However, as spring is just around the corner and we hope that we soon start to ease back in some kind of normality, we are excited at the prospect of dusting off our bikes and getting back on the road for great adventures that wait ahead.
It is important to note that if your motorcycle hasn't been in much use as of late, then it is imperative to conduct a full safety inspection before you start your journey. These checks are pretty quick and could ultimately end up saving your life if the worst was to happen. Including these checks as part of your pre-ride ritual is a habit you should definitely get on board with, and below I have highlighted some key things you should be looking out for;
TYRES
Are the tyres properly inflated and is the tread good? You can run your hands along the tyres to check for any possible punctures and to evaluate their general condition. It is also important to check the pressure and ensure your bike meets the optimum setting (which can typically be found in the bike's handbook). This is important as having the wrong tyre pressure on your bike could make it dangerous to ride.
LIGHTS
Do the lights and turn signals operate properly? You should test each of your lights to ensure they are working properly. This includes; headlights, brake lights, tail lights, and indicators.
FLUIDS
Does your motorcycle have plenty of gas and the right amount of engine oil? If anything is low, simply top it up before you get out on the road. Check your brake fluid levels, coolant levels, engine oil, and of course, fuel levels.
SUSPENSION
Check both the front forks as well as the rear suspension. You should inspect for any leaks and analyse the general appearance and feel to ensure everything is as it should be.
VISUAL
You'd also be wise to carry out a general visual inspection of your bike. Ensure everything is secured and there are no loose parts and obvious signs of damage to any of the structural elements of the bike.
ADDITIONAL CHECKS
Of course, it is also important to ensure your mirrors are adjusted properly and that your license plate is being held securely in place before setting off. Remember to never ride dehydrated or if feeling tired or unwell, and ensure you wear the right clothing to help protect you.
We hope that you found this article helpful. Safety is truly paramount for any user of the road, and hopefully, this post will help you to remember some of the key things to look out for to help keep you and other road users safe. If you have any further questions or would like any additional information please do get in touch with us and we will be happy to answer any questions you may have.