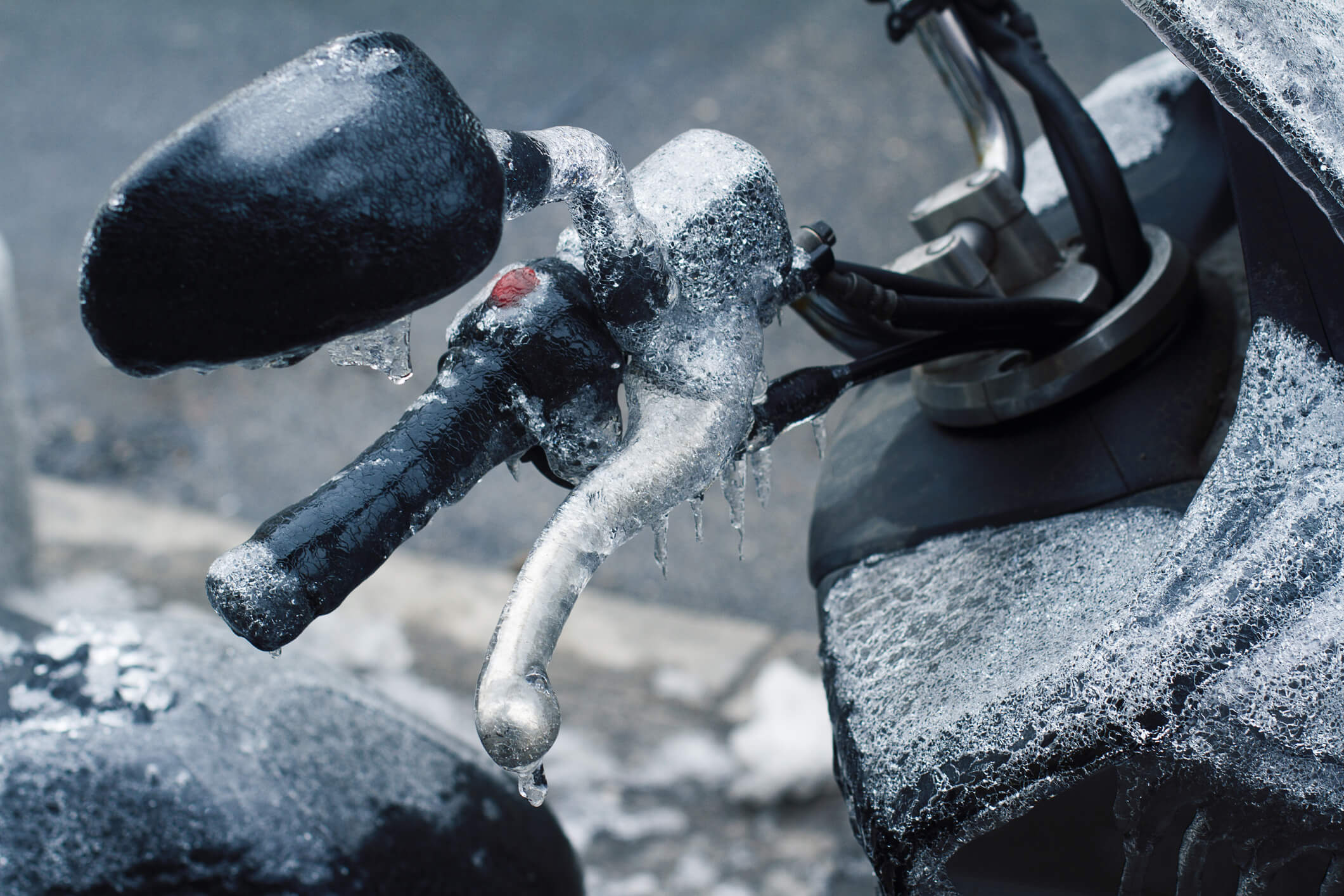 Preparing Your Motorcycle For Winter
13-Nov-2020
---
As winter approaches, it is important to start thinking about the current condition of your motorcycle and whether you have done all the necessary checks before heading out.
Ensuring your motorcycle is road legal, safe and ready to take on the harsh riding conditions often found during the frosty months ahead is both paramount for your safety and the safety of those around you.
If you've recently purchased a new motorbike, congratulations and don't stop reading this blog article, many of our points are relevant to you too.
With newly purchased motorcycles, it is even more likely that your suspension setup is in the standard factory 'one fits all' setting. This means that although you're not needing to look for signs of wear and tear like the rest of us, your motorcycle still won't be optimised for your bespoke weight and style of riding which could pose problems.
If you're much like us and are reluctant to hide your motorcycle away, there are checks and precautions you can take to help keep yourself safe and comfortable whilst riding in less-than-perfect conditions.
STOCK UP ON VITAL MOTORCYCLE FLUIDS
Making sure your motorcycle has sufficient oil and antifreeze is incredibly important during the colder months, you wouldn't want to get caught short in the middle of nowhere.
Riding on low or no oil is a sure fire way to permanently damage your engine, so we would recommend checking as frequently as possible. Ensuring your antifreeze is topped up is also just as important, especially in low temperatures, as this will help to prevent your radiator from freezing.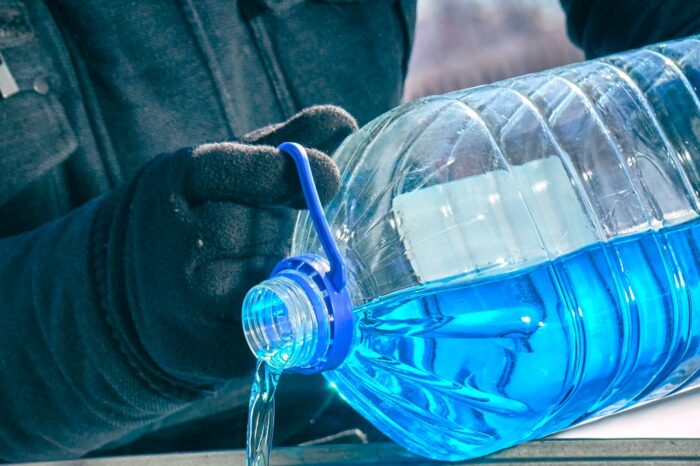 (Just remember to dilute with distilled water at a 1:1 ratio, unless you've bought the premixed solution.)
WEAR THE RIGHT GEAR, IT'S COLD OUT THERE
Keeping warm when out riding may seem like an obvious one, but when it comes to riding in the rain, snow and ice, it could be the difference between life and death.
That's why at MH Suspension, we recommend wearing several thin layers including a warm base layer, to allow you to add or remove clothing depending on your temperature.
You should also invest in decent leathers, as we're all familiar with the unpleasant feeling of arriving at your destination soaking wet and shivering. As well as helping you feel more comfortable during your ride, wearing the right waterproof gloves with a strong grip is important. You won't want to lose the ability to brake effectively during your journey.
DON'T FORGET TO RIDE DEFENSIVELY
Riding defensively and responsibly is one of the best ways to help prevent an accident from occurring. This goes without saying most of the year round, however, it is especially so when the roads get more hazardous due to snow, ice and surface water.
So what changes can you make to help improve your safety? It is actually quite simple:
Ensure your tyres are sufficiently warm to maintain control, cold tyres have less grip.
Increase your braking distance to prevent last minute surprises.
Signal earlier so that road users are aware of your intentions in advance.
Drive slower when there is a risk of rain, snow or ice.
Taking these factors in mind when out and about will without a doubt help you minimise the risk of an accident.
CONSIDER GETTING YOUR MOTORCYCLE SERVICED
Lucky for you, we offer bespoke servicing and support of your motorcycle suspension units at our workshop located at Albany Farm.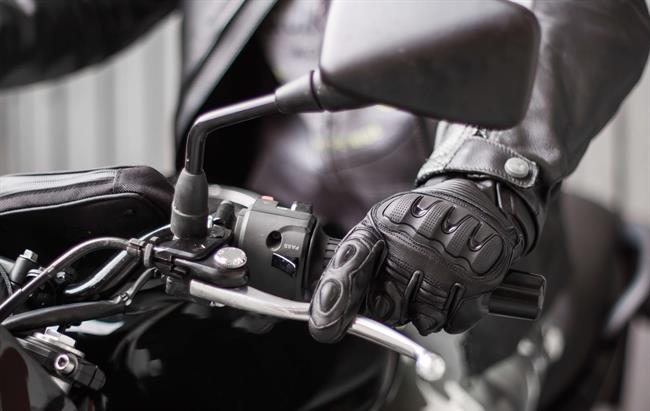 Although times are a little different at the moment, we do want to emphasise that we are still Open for Business, and will be strictly abiding by the latest regulations and guidelines put in place by the government.
At the moment, we are currently accepting customer drop-offs and motorcycle deliveries for servicing. We do ask, however, that you contact us first so that we can advise on the best approach.
If you are interested in sending your motorcycle to us to get professionally serviced, we stress that there is no need to pay for AM delivery as there will always be someone on site.
If you do plan on sending your motorbike to us, we politely ask that it is left outside with your contact details attached.
We hope you find the information within this article helpful during the winter months. If you're interested in getting your motorcycle suspension serviced by us, get in contact to get yourself booked in.